Introducing Landscape Architect Marianne Dobson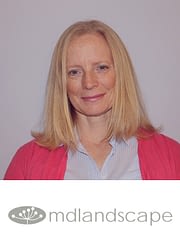 I am based in Knutsford and am dedicated to creating sustainable, innovative and enjoyable landscapes for commercial and domestic clients. I work closely with Urban Landscape Design and other professionals to deliver creative and considered solutions.
I have always had a passion for plants, gardens and design and now work from my own studio, helping Clients to realise their aspirations for their own landscape, whether it be a private garden or a business park. My aim is to bring elements into design, that embrace nature and enhance biodiversity, respond to the changing influences of our climate and promote a sense of well-being for those that may experience them.
What is your creative process?
I start designing by looking at the site context first, the aspect, setting and types of buildings before meeting the Client to discuss their aspirations for their new garden or landscape. I'll make a note of any site constraints from this desk study, such as whether the site is in a conservation area or whether there are protected trees within the space. I often send a list of questions to Client to consider before we meet such as, how they want to use a space, whether there are particular garden or landscape styles they like or if there are features they want to include. This often prompts further discussion when we meet and gives an insight into what they want to achieve. Getting a topographical survey of a site is always useful to understand levels on site and can be invaluable.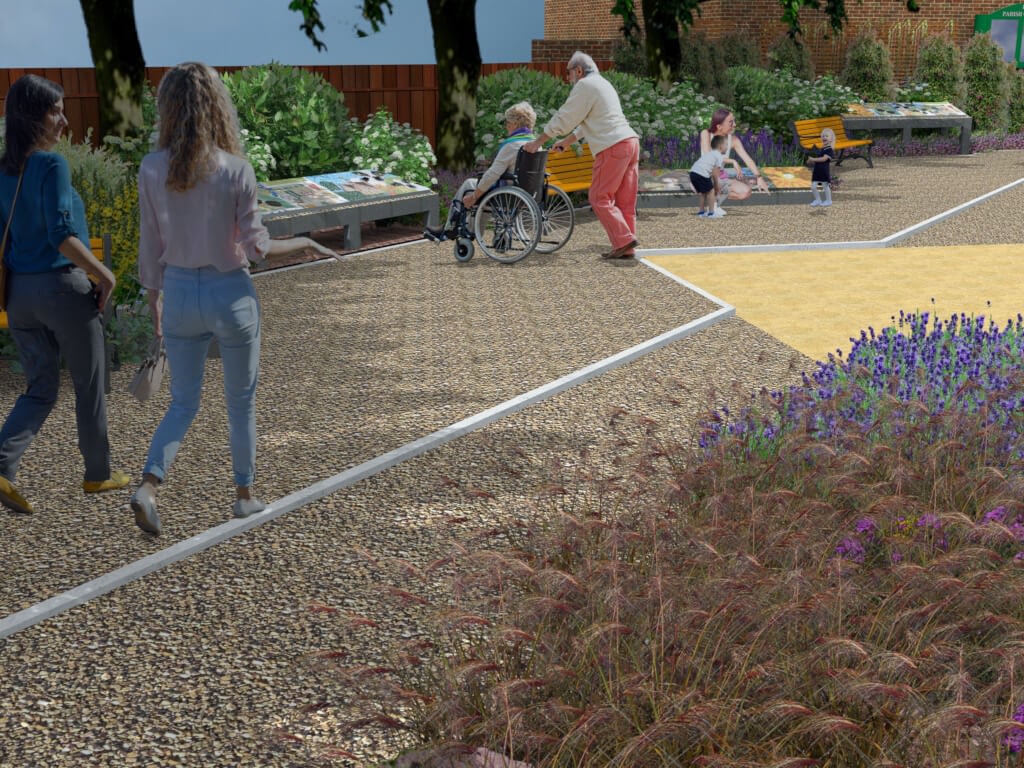 With gardens, I am mindful of the need to reflect the personality of the Client in a design and that it has to fit with their lifestyle and perhaps adapt as their circumstances change. After the meeting with the Client, I'll confirm the scope of work back to them in a brief. This may be the option to draft two or three designs to give them different ideas of what's possible within the space, looking at different shapes, balance of landscape elements and of course different budgets and future maintenance requirements.
I am influenced in the design process by the Client, but also draw into the design aspects of the vernacular architecture, existing site features and surrounding landscape, getting inspiration from natural forms and bringing in shapes to the design that can create privacy, add intrigue, provide shelter and make the most of the site's qualities.
Can you tell us more about your design background?

I studied Landscape Architecture in Edinburgh for five years and then worked at United Utilities for twenty years, where I specialised in creating biodiverse habitats and nature driven designs that complemented the surrounding landscape. In 2008 I also completed a course in arboriculture at Myerscough College and have a real passion for trees. Part of my practice work includes undertaking tree surveys, writing tree impact assessments and providing advice on trees for planning applications and on construction sites. I am a Professional Member of the Arboricultural Association.
Since starting in private practice in 2015, I am now also a Registered Practice with the Landscape Institute and a Pre-Registered Member of the Society of Garden Designers. I provide support to other Landscape Practices covering services from Landscape and Visual Impact Assessment to commercial landscape designs.
If you could design any space what would it be?
I've been fortunate to be able to work in beautiful places such as the Lake District and the Peak District in my career and continue to have a passion for natural landscapes. However, I would really love to design a space for a residential care home. Nature and plants can have such a calming and restorative effect on well-being for both residents, employees at care homes and visitors, that I would love to be able to create a space that gives people something that they need, whether it's a moment of peace and tranquillity, the opportunity to be in a relaxing and safe outdoor environment, or to take time for a chat with friends, family and colleagues.
What is your planting style?
Trees are a key feature in my designs and whatever the size of the project I try and find space for them. They are a source of shelter, provide shade, a place for contemplation or even play, and even more so now in shaping our future environment. I work with the site conditions, aspect, soil, microclimate, to understand what plants would thrive. I like to draw in natural planting where appropriate, through native species tree and hedgerow planting or varied grass and wildflower mixes.
I love to create herbaceous borders, with grasses and bulb planting to extend the interest throughout the season. I also use shrub planting, hedges and trees to create structure and provide year-round interest. For gardens where the level of maintenance is a consideration, this will influence the style and type of planting, to ensure the Client can happily adopt the garden once planted.
What do you consider are your specialisms?
I specialise in designs that respond to the needs of the Client and are appropriate to the site and it's context, ensuring the design is sustainable and can be adapted where necessary for future lifestyle changes. I have a thorough knowledge of plants and planting partnerships, whether these are native species or ornamental and am constantly learning and open to new innovations in landscape architecture and design.