June 3, 2021
How do you know when it is the right time to take a leap into the unknown within your business? In this Pro Landscaper Magazine article, Holly discusses why and when you should diversify into other areas and take on new ventures.
It's often seen as risky to take a chance on new ventures within your business, Holly Youde says the benefits can be rewarding
We all know the industry we are in is hugely diverse, but how do you know when or if you should diversify into another area, or stick with what you know?
Many companies stick to what they know, which is fine, but opportunities come and go so I believe you must keep open-minded as to what they can potentially bring and how they can shape the future of the business. Be a trailblazer, be the first to do something different.
Personally, I think the more you can offer your customer, the more attractive you are as a company. Customers are looking for a one-stop solution with minimal hassle and the more services you can provide in-house, the better.
However, there is a limit and sometimes companies are trying to offer services beyond their capabilities. You must check your suppliers out, road test the products and services and check out their customer service ethos – this is hugely important as it will reflect on your reputation in the long run. Look at your infrastructure – will you need more staff, training, investment in stock, storage facilities or display areas? How are you going to market what you are doing, and work out the cost implications against the potential return? You have to be sure you can back up what you say you can provide. Your reputation is at stake!
If you are using sub-contractors to extend your services, use those that you know and trust if you can. Check their insurances and ask your competitors or industry colleagues who they use and can recommend.
If you are partnering with suppliers, check out their products, the manufacturing processes, the staff you will be dealing with (face-to-face if you can) and their long-term future plans. The more you know about the company the more you will be able to endorse and recommend their products. We try to select high quality, unique and robust products that we would personally aspire to have, that reflect the rest of the services we offer.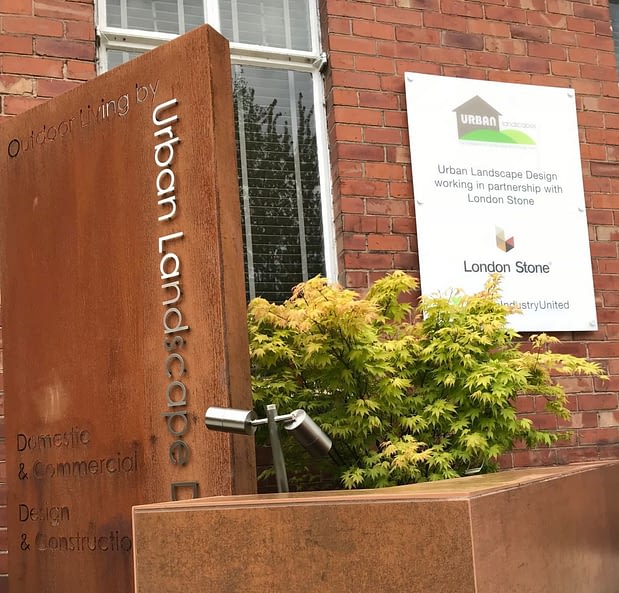 Earlier this year we partnered with London Stone as their only Northern concession. We discussed the opportunity and found we had a similar ethos so decided on a mutually beneficial partnership. By doing this we are giving other local designers and contractors the chance to utilise and view the products while offering industry advice. Some of our competitors appear to be suspicious about why we are doing this, but we had the facility to do it, are genuinely open to visitors and if anyone wants to view London Stone products in the North West, it's now a service we can offer.
There have been many discussions in the past about garden designers using design and build contractors to construct their projects. To some this is an absolute no-no, but I strongly disagree with this. Surely there are huge benefits to encouraging your customer to use a design lead contractor who appreciates the design process and attention to detail?
Some things we have tried though haven't worked out – but we have learnt from our mistakes and wouldn't rule out trying them again in a different and more informed way.
Diversifying in our experience has enriched the business and ourselves personally. It brings new energy and enthusiasm to the team and has enabled the growth we have experienced. It can be risky and expensive but I believe you get out what you put in – be brave, give it a go!