March 18, 2020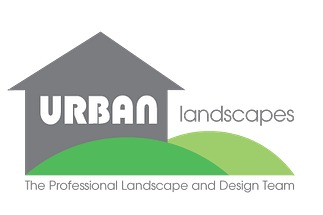 In light of the recent outbreak and concerns regarding the Coronavirus in the UK, Urban Landscape Design Ltd have reviewed our health and safety policy and have implemented the following advice and information to staff and customers with the sole aim to help prevent the spread of Covid-19.
The whole team at Urban and the wider landscaping community have been watching the latest developments on the spread of the Covid-19 virus. We're keen to ensure that all of our clients, employees and their respective families are safe.
We landscapers are generally a healthy bunch with long days working outdoors which reduces risk of any possible contact with the virus, however, we are taking extra care and closely following government advice and guidance.
We politely request that you follow this advice for the protection of both our staff and clients to reduce risk and protect the health
Staff notice regarding Covid-19 Virus
Please limit any physical contact with colleagues. We would ask for all staff to be respectful and polite but refrain from any handshakes and any other forms of physical contact with those around you.
When sharing vehicles with other team members please wash or sanitise your hands before you enter the vehicle and once leaving.
It is advisable to keep windows open during journeys and be mindful of those in transit with you.
If you need to cough or sneeze during these times please do so into a tissue, dispose of immediately and then wash or sanitise your hands.
Please do not accept any refreshments from clients. Please do not enter a clients house unless it is an emergency.
Any meetings with clients should be completed outside the house whilst maintaining a minimum 2m distance
When using the on site facilities please leave these in a clean and respectful condition.
Please do not share food and drinks/cups with each other.
Please wash or sanitise your hands regularly whilst at work using the facilities provided
Be vigilant, if you notice a co worker sneezing or coughing regularly, report this immediately to your team leader and/or the office.
Please keep a pen on you for your own use, when signing for deliveries, etc
Please carry out regular disinfecting of vehicles, paying particular attention to interior and exterior door handles, steering wheel, handbrake and gearstick and any other areas that could potentially be touched, including tools and machinery
Customer notice regarding Covid-19 Virus
As we work outside social distancing can be easily maintained if we can follow the requests below.
As much as we appreciate the offer of refreshments we will not be accepting any during this time and will supply our own
We will be practising distancing and will maintain the recommended distance from our clients
With all due respect we will not be shaking hands or making contact during meetings
Our team will continue to maintain our high standards of hygiene with handwash and sanitiser supplied to them, which is always available in our vehicles as a matter of course, and carry out regular cleaning of vehicles, machinery and tools
Our team will not require access to the house unless absolutely necessary
Any meetings must be conducted at distance
If any of our clients have underlying health conditions or are aged 70 or over please notify us so that we can take all necessary precautions to protect you
Unless necessary, please try to communicate with our staff from a distance or by telephone
But also if you find you need to self isolate, whilst we are on site, we will do our best to help in any way we can – collecting and delivering supplies, etc.
Business as usual
We are a small business employing some very experienced and well trained employees. We will continue as normal to enable our staff to work whilst taking the necessary precautions advised.
We plan to carry on working unless either Government Health Officials tell us differently or we feel the need to isolate ourselves.
We have plans in action to enable our office staff to work from home if necessary and if schools close are able to continue whilst supporting staff who may have to take time out for childcare
Please contact our office on 01829 740194 or [email protected] if you have any concerns and we will be happy to help and advise.