July 26, 2018
Millions will be hit by a hosepipe ban next week as water companies across the country urge customers to limit their water use.  Here's what you need to know, including how to save water and avoid the £1,000 fine for breaching a ban.  
United Utilities has announced it's introducing a hosepipe ban from Sunday 5 August, which will affect about seven million people in north-west England, while Northern Ireland Water last Thursday lifted a hosepipe ban which had been in place across the whole of Northern Ireland.
Whenever a water firm puts a hosepipe ban in place, it will contact customers via post, email or text, and it will also have information on its website.
The restrictions come with some parts of the UK not having seen rain for weeks – the first half of the summer in the UK has been the driest since 1961, according to the Met Office. The last time a major hosepipe ban was in place was 2012, when restrictions were brought in by seven water companies, affecting 20 million customers.
If a water company wants to impose a ban, it has to give customers plenty of warning by publishing information on its website, and in two or more newspapers covering the affected area.
Water firms may vary the rules depending on the circumstances, but under law, they're allowed to stop you doing the following (regardless of whether you use a hosepipe, watering can, bucket etc):
Filling a paddling pool or swimming pool
Filling an ornamental fountain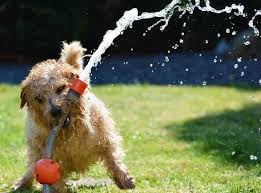 Water firms can also stop you using your hosepipe to:
Water your garden or plants
Clean your car or motorbike
Clean your home's walls or windows
Clean paths, patios or other outdoor surfaces
The law also includes "drawing water for domestic recreational use" such as water balloon fights etc
Fill your pond
Clean a boat
You could be fined if your water firm bans any of the above and you break these rules. However, it's worth noting the law also allows some exceptions, such as if you need to fill a pond with fish in.
Can I still legally water my garden under a hosepipe ban?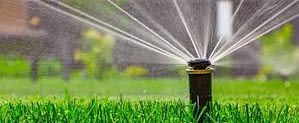 The short answer is yes, you can – but you'll have to do it the hard way.
You can use a watering can to water your plants instead of using your hosepipe – and, for that matter, you can use a bucket and sponge to clean your car.  A water company may advise you to limit this kind of water use, but it can't officially ban it.
Can I really be fined £1,000 for breaking a hosepipe ban?
If you're in an area where a ban has been introduced, you could be fined up to £1,000 if you're found to have breached any of the rules above which your water firm has imposed – though it's possible the water company may instead issue you with a written warning as a first step.
People mainly get caught when their neighbours report them to their water company.  If found to be breaching the ban, you can be taken to magistrates' court by the water company and, if convicted, face a fine of up to £1,000.
How to cut water usage
Here are some top tips suggested by our forumites for saving water:
Water garden plants in the evening
Use water from the bath or shower to water non-edible plants
Order free water-saving gadgets – some water companies offer to send customers free devices to help them save water.
Turn off the tap when you shower
Save your washing up for one wash
Fix leaky taps