September 29, 2020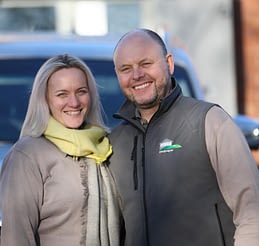 They do say never work with children and animals… but what about husbands? Most people would probably say no way – but is that the truth? Is there a formula to making it work? Anyone knows that being in business can be stressful enough, but what happens when you add your other half to the equation?
I've been lucky enough to meet some great couples in the industry who manage to work closely together at work and at home, juggling kids, households and the demands and strains that running a growing business puts on a relationship, so I do know it's possible. Personally, I have found there are positives and negatives. For example, we end up talking shop far too much. We have to consciously refrain from discussing work issues when we should be enjoying our own time to relax and unwind – rather than winding each other up! The home/work life boundary has become more blurred for us too.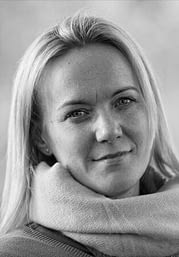 We also have to be mindful and try to refrain from reminding each other what needs to be done (better known as nagging). No-one likes being told what to do in a relationship, we have our respective areas of responsibility in the business and we can often chase each other to do things… so tread carefully is all I can say. I wonder sometimes what the rest of the team think, as we can 'have our moments' in the office and tension can be impossible to hide. I suspect they are used to it, however we do have a great team around us who read us well and know not to worry.
Over the years, we have learnt a lot about each other's strengths and weaknesses. Both of us are control freaks and perfectionists in our own way – some things complement each other and some clash. Don't get me wrong, we can irritate each other – regularly, but overall it works if you make it work. If both of you are prepared to compromise and you can accept criticism from each other (that bit is NOT easy).
Personally, I think the fact that we are already a husband and wife team is a huge benefit to the business as we can bring our compatibility into the director-director relationship. I've seen so many company partnerships break down through disagreements, differences in vision or lack of respect, but when you're living together it's easier to work out a compromise, simply because you have to.
Over the past few years we have both come across different opportunities through people we meet throughout the wider industry. We are able to support and encourage each other to grow which I don't think you would necessarily have if you weren't in a relationship with a business partner.
Sometimes I wonder what it would be like if we worked in different places – maybe it would be a nice surprise to hear about how each other's day went. But, honestly, I wouldn't change the fact that we are on this rollercoaster journey together, supporting each other in a thriving, friendly and hugely diverse industry, with new and exciting opportunities to explore around every corner. It's great to be able to share the journey with someone.