July 3, 2019
Director of Urban landscapes, Holly Youde, discusses the benefits of training your staff in this Pro Landscaper Article.
Hiring a new member of staff is only the start. Holly Youde says training your staff boosts morale and increases productivity
Last month I wrote about the challenges of recruitment; I'm happy to say we have had good success with recruiting in January. Fingers crossed, the new colleagues will turn into great assets and will stay long term. We believe the best way to ensure that is through training.
Having the candidates with the right attitude is the first step. Next, we need to enhance and increase their skill base, raising confidence and consistency while giving them a boost in knowledge and self-belief – all of which will make them feel more valued. Offering training also encourages applicants to choose landscaping as a career option, which in turn strengthens the industry. Your customers will also gain confidence in your company if you can demonstrate your staff are fully trained and competent in the skills required to complete the work to the highest standards. You can do this by providing certificates or cards proving completion of courses or compliance, and making sure you highlight training in your marketing and advertising, on your quotes or any correspondence.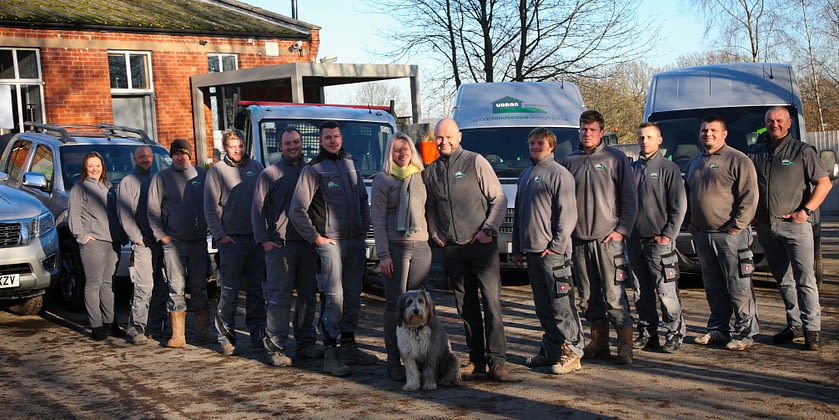 Having well-trained staff will also enable you as a business owner to relax a little. You won't need to micromanage every detail, as you (or someone else) would have passed on the knowledge required to ensure satisfactory completion of works. This hopefully reduces revisits or snagging works on site, and could guarantee the smooth running of projects.
Choosing the right training for your staff is even more important as you grow as a company, as you are likely to take on larger projects meaning you will need a wide range of multiple skills split throughout the teams.
It's not just practical skills that require training. Leadership is a significant part of being able to function as multiple teams. Team leaders or supervisors, managers, office-based staff, all require individual training plans to work from.
There is a possibility you may have some staff that need encouragement to advance career-wise. They may initially be resistant to further training, but a bit of gentle encouragement should be offered as often this is down to confidence issues or fear of change. Once you have instilled a healthy training culture, attitudes and productivity will improve and this will take you forward.
Training can be a large expense in time and money but it's a vital investment – on which you will most certainly get a return. If you are worried that you will contribute to a team member's training only for them to subsequently leave the company, then consider including a repayment clause in their contract which requires the employee to repay the training costs in part. It's always worth seeing what grants are available too.
At Urban Landscapes, for the site-based teams we follow an in-house training matrix, which details various levels starting at labourer and up to team supervisor. We find this helps the employees focus on their development and achievements, to enable advancement to the next role when it becomes available.
Our team have developed the training matrix over the past 12 months, and recently the idea for forming a dedicated training centre for our staff came about. This has now evolved into a much larger project, applicable to the whole industry. The announcement is expected shortly, so look out for a specialist training facility launching over the coming months!