February 20, 2019
Building on our successes throughout 2018, we have now been recognised at the Pro Landscaper Business Awards! We won in the category 'Landscape Company <£2m Turnover', and we couldn't be more thrilled.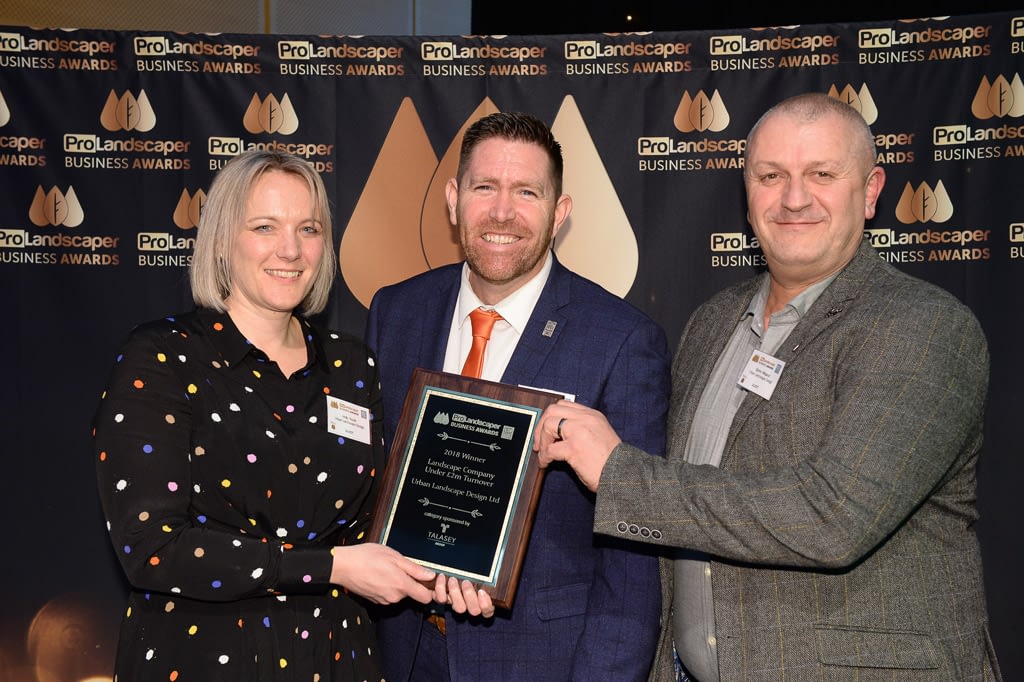 About the event
The Pro Landscaper Business Awards have only been running for 2 years now, but in that time, they've made quite an impact on the industry. Hundreds show up to network with other landscapers and celebrate the incredibly high standard of work shown throughout the landscaping profession.
The event coordinators state that they want the awards ceremony to "highlight the landscape industry's greatest companies" and there are currently 15 categories up for grabs. Companies of all sizes are acknowledged and they even consider specific projects, so you really do get to see a variety of skills and achievements. It's a truly fantastic event and we're proud to have been part of it.
Onwards and upwards
2019 has gone off with a bang for us here at Urban. We've gained a partner company, won an award, completed some interviews for some fresh new faces, and lined up some exciting work for the upcoming year – and it's only February! However, this award signals greater things to come.
Our team is growing and our work is becoming recognised on a national scale. Who knows what this year holds for us? Whatever it is, we're more than ready, and looking forward to the future.
Thanks for the support
Of course, none of this would have been possible without the support of our friends, colleagues, industry peers and customers. We'd like to take this opportunity to thank everyone who has helped our company to grow and succeed. Thank you to everyone involved!