February 24, 2020
Holly Youde ventures into the daunting process of taking your business up to the next tier of projects in this Pro Landscaper Magazine Article.
If you have decided to grow your landscaping business and are taking on more staff and turning around more work, you are likely to get to the point where a smaller value project just isn't feasible anymore. Nobody wants to turn away work, and lower value projects are often easier, quicker and less hassle. However, the logistics of running several smaller projects may make you realise that it's not a great long-term business decision.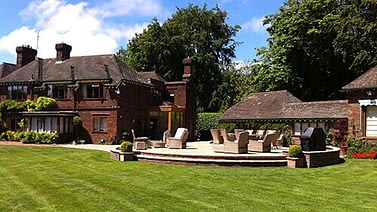 We got to a point where we found the organisation and logistics of tools and machinery, materials and staff were taking up too much energy. The minute one project was up and running, you were having to set up the next, leaving no down time. We longed for the luxurious lull you get when a project is underway, running smoothly and you can leave the team to it for a little while and take a breath.
Because of this, we took the decision to turn down projects below a certain value, unless they were an existing customer. Only you can decide what that value is, whether it is £5k, £50k or £100k, but make it suit you. Now, here's the uncomfortable bit. Given that you are turning down the lower value work, you will need to attract higher value work instead. But how do you make the jump?
As your ideal client shifts, you need to adjust your core message appropriately. You may need to update your branding to reflect a higher value service, or review your website design and functionality. A well-executed design emulates the quality and professionalism in your core work. With this in mind, it doesn't have to be complicated; simple is often best, clean and clear with high quality photography.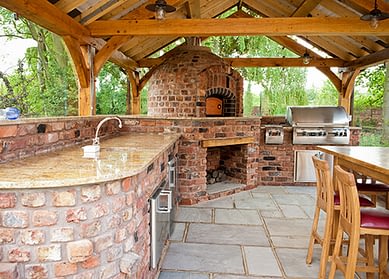 Do some research, look at websites of similar companies and try to see them from a customer point of view. What would you be looking for if you were searching for a high quality landscaper? Speak to others in the industry – there are plenty out there who have been in the same position and will be willing to share some wisdom!
Be confident in what you do, play to your strengths and don't sell something you are not certain you can deliver. Your reputation is key to future works, especially as you pick up larger projects. If you give excellent customer service and deliver a good result, the client will not be able to help but recommend you to others – it's a good marketing strategy!
A particular specialism is always attractive to a client, so make sure you promote what sets you apart from others. What else could you offer to make your service more valuable and desirable? Finally, one thing not to forget when pricing larger projects is to build in a contingency. Cover yourself and don't get caught short when things don't go exactly to plan.